I got the muslin skirt for DD's wedding dress finished last night. Except for the fact that if felt like I cut miles of fabric, marked miles of seam lines, and sewed miles of panels together -- the skirt went together so easy! The skirt has 12 panel with lots of flair even after I
adjusted it to reduce the parachute affect
that the pattern has. After the
bodice
, it was a joy to assemble.
Going forward, I have been restricted to what I am allowed to show in the photos of the wedding dress. I am "Facebook friends" with the FSIL and DD does not want him to see photos of the whole dress. Since my blog automatically posts to my Facebook timeline I have to get all posts approved! But that is OK with me. At the end of July, I will likely make you tired of looking at pictures of her in the dress!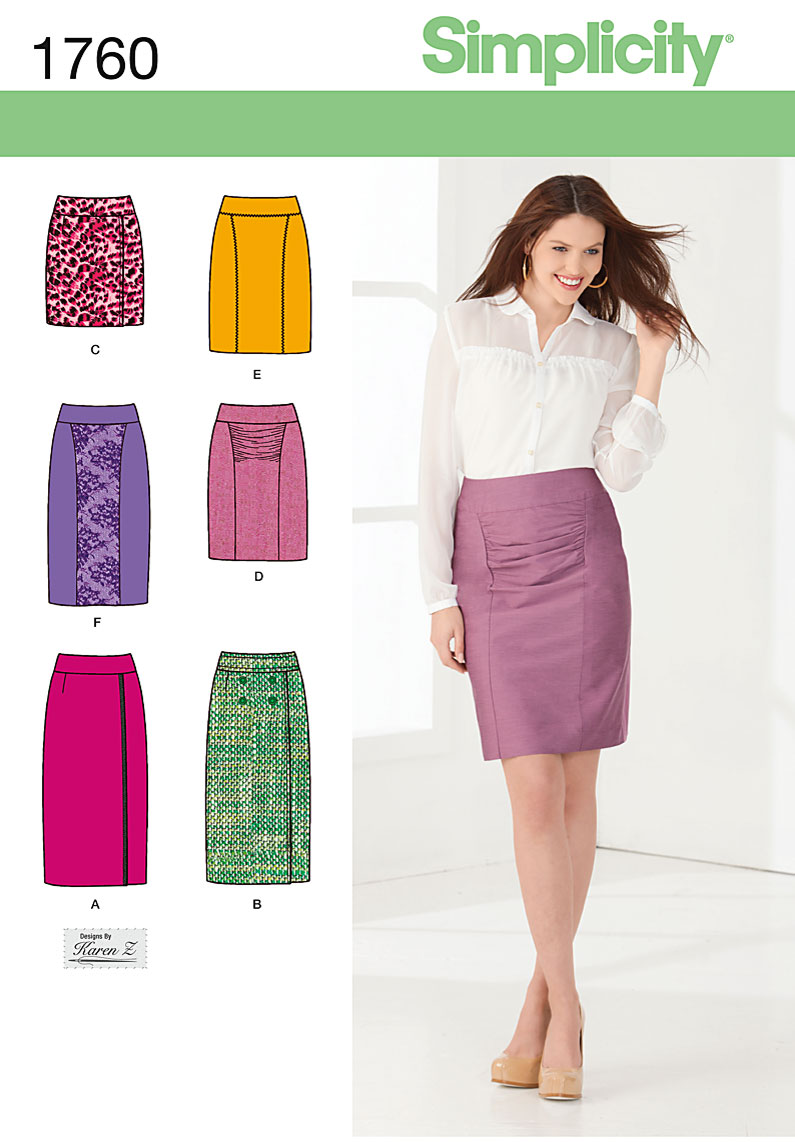 I finally purchased a skirt pattern for the
pencil
skirt. Simplicity 1760 view "D" is the choice. View D is the one the model is wearing. I am going to add flirt panels at the knee and extend the
ruching
a little lower than the pattern indicates. The ruching will mirror the bodice nicely and give interest to an otherwise plain skirt.
If you remember, the dress will be a mixture of white and ivory. The pencil skirt will be white with the flirt panels in ivory. The front of the dress has a modified princess seaming with three panels but the back is two paneled. I will likely change it to a 3 panel back so that there are a total of 6 panels and therefore 6 flirt panels. Changing the back to three panels won't be a problem as I intend to move the zipper to the left side to match the bodice anyway. It also eliminates the kick pleat at the back of the skirt. For some reasons I hate sewing kick pleats.
Well, DD arrives for Thanksgiving and her first fitting 4 weeks from today. I feel pretty good right now and with only the flirt skirt left, I'm ready for what ever the fitting brings.
Happy sewing!